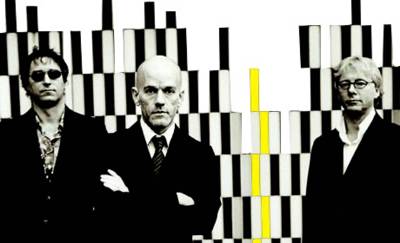 Tendo em conta a tremenda desilusão que foi para mim o último "Around The Sun", não faço intenções de esta noite me deslocar ao Pavilhão Atlântico para assistir ao arranque da nova digressão dos R.E.M. É bem possível que me venha arrepender, afinal o concerto não vai ser preenchido na íntegra pelos temas do novo disco, mas esta é forma (algo parola, eu sei!) que encontrei para "penalizar" uma das minhas bandas preferidas pela edição daquele que eu considero o seu pior álbum de sempre (um álbum que acaba à terceira música!).
Enfim, já deve ter dado
para perceber o quanto este Astronauta está zangado com os R.E.M.! Não lhes consigo perdoar este enorme passo em falso (para não lhe chamar outra coisa) chamado "Around The Sun". E eu que pensava que os R.E.M. seriam incapazes de fazer um mau disco. Raios, já não se pode confiar em ninguém...Não há direito!