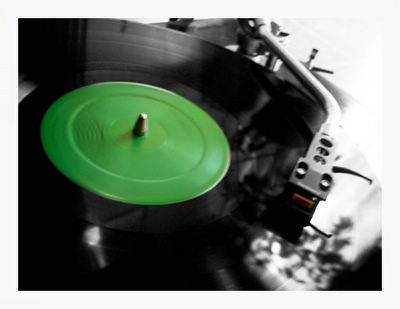 O Rui (
AcidJunkFood
) lançou-me um desafio musical a que nenhum melómano pode recusar, portanto, aqui vai:


1) Tamanho total dos arquivos no meu computador?

Entre 18 a 20 gigas


2) Último disco que comprei:

DURAN DURAN: "ASTRONAUT" - versão DUAL DISC (Importado)


3) Canção que estou a escutar agora:

BILLY CORGAN: "A100" (calhou a ser esta...Sem dúvida, um dos melhores temas do disco a solo do ex-Smashing Pumpkins)
4) Cinco canções que ouço frequentemente ou que têm algum significado para mim:

Bem, já era complicado escolher 5 álbuns quanto mais 5 canções...Enfim, escolhi aquelas que logo me vieram à cabeça.
- DEPECHE MODE: "ENJOY THE SILENCE" (destes senhores podia ter escolhido mais 50 ...)
- DURAN DURAN: "SAVE A PRAYER" (destes nem se fala...)
- U2: "ONE" (já que não deu para escolher o "Achtung Baby" inteiro...)
- R.E.M.: "LOSING MY RELIGION" (como fui feliz ao som desta canção...)
- THIS MORTAL COIL: "SONG TO THE SIREN" (uma das canções mais bonitas de todos os tempos interpretada por uma das vozes mais belas que ouvi em toda a minha vida...)
Eis outras canções que podiam figurar nesta lista pois qualquer uma delas, de uma forma ou de outra, marcou a minha vida num determinado momento. Curiosamente, ainda as ouço a todas com alguma regularidade e com o mesmo prazer e a mesma emoção com que as ouvi a primeira vez:
- FRANK SINATRA "my way"; FRANKIE GOES TO HOLLYWOOD "the power of love"; DAVID BOWIE "loving the alien"; DEPECHE MODE "waiting for the night"; RADIOHEAD: "bishops robes"; CRAIG ARMSTRONG ft LIZ FRASER "this love"; ROXYMUSIC "more than this"; XUTOS & PONTAPÉS "circo de feras"; DAVID SYLVIAN "forbidden colours"; DEPECHE MODE "home"; SUEDE "the next life"; MANIC STREET PREACHERS "a design for life"; TRICKY "overcome"; PET SHOP BOYS "being boring"; THE HOUSE OF LOVE "crush me" ; THE CHURCH "under the milky way"; CROWDED HOUSE "don't dream it's over"; PSYCHEDELIC FURS "the ghost in you"; THE STONE ROSES " i wanna be adored"; NEW ORDER "bizarre love triangle"; ECHO & THE BUNNYMEN "killing moon"; KRAFTWERK "tour de france"; LLOYD COLE "are you ready to be an heartbroken"; U2 "the unforgettable fire"; INXS "original sin"; THEN JERICO "the motive"; A-HA "hunting high and low"; CHINA CRISIS "wishful thinking"; UNDERWORLD "dirty epic"; XC-NN "logic bomb"; HE SAID "could you"; NIRVANA "smells like teen spirit"; MASSIVE ATTACK "unfinished sympathy"; MAX-Q "the way of the world"; JEFF BUCKLEY : everybody here wants you"; R.E.M. "fall on me"; DEAD CAN DANCE "sanvean"; MADONNA "frozen"; BENT "Swollen"; PJ HARVEY ft TOM YORKE "this mess we're in"; UNKLE ft IAN BROWN "be there"; BJORK "all is full of love"; EURYTHMICS "here comes the rain again"; NITIN SAWHNEY "letting go"; ADORABLE "submarine"; DOVES "sea song"; HUTCHENCE & BONO "slide away"; ESKOBAR ft HEATHER NOVA "someone new"; JAMES "crescendo"; THE POWER OF DREAMS "had you ever listened?"; LAMB "gorecki"; A-HA "scoundrel days"; NO-MAN "sweetheart raw"; ORNATOS VIOLETA "para nunca mais mentir"; BAUHAUS "all we ever wanted was everything"; PETER MURPHY "marlene diectrich's favourite poem"; JESUS JONES "the devil you know"; MANIC STREET PREACHERS "ocean spray"; NEW ORDER "turn my way"; RYAN ADAMS "wonderwall" (mil vezes melhor que o original...); OASIS "sunday morning call" (para quem acha erradamente que eu penso que os Oasis nunca escreveram uma canção decente...); THE BEATLES "across the universe"; THE B-52's "ain't it a shame"; THE HUMAN LEAGUE "the sound of the crowd"; ROXY MUSIC "same old scene"; DAVID BOWIE "heroes"; THE SMITHS "how soon is now"; BECK "lonesome tears"... e por aí fora. Isto agora nunca mais acabava!
5) Lanço o repto a outros cinco bloggers e a todos os visitantes que quiserem participar:
- Via Rápida
- Coisas do Puto
- Amerika
- New kid On The Blog
- Vespa Gang